Avenue 1218
AVENUE 1218 brand consists of visual, artist, 12 flagship brands and 18 US and South Korean street brands that create the name Avenue 1218. There are 7 stores in Korea.
Avenue 1218 sells diversified products, continues to introduce hot items and collaborates with different European, Japanese and Korean brands for crossover and limited edition products, such as BOY LONDON, Vandalist, Critic, UNION OBJET, pLAtOy, EFFECTOR, PRIVATE STRUCTURE, COMPATHY, DOPE, STUSSY etc.
Avenue1218 build up by The 18 Greatest Streetwear Brands from US and South Korean brands.
Known as the father of the street 1218 was established,AVENUE1218 consists of 12 kinds of visual arts, is the main visual purpose for the creative focus such as sketches, paintings, photography, prints and movies. And involves three-dimensional space objects, for examples, sculpture, architecture and pottery.
Brand Showcase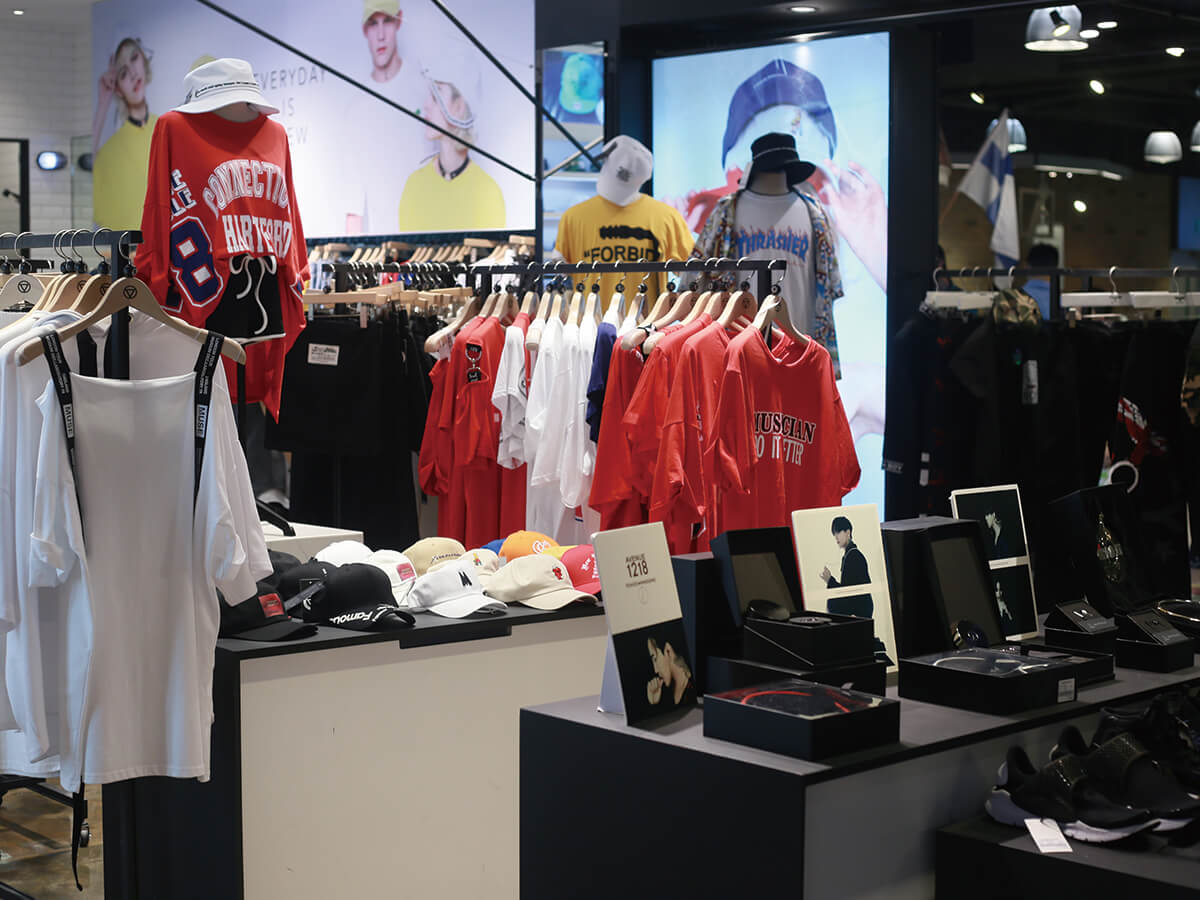 Shop Location