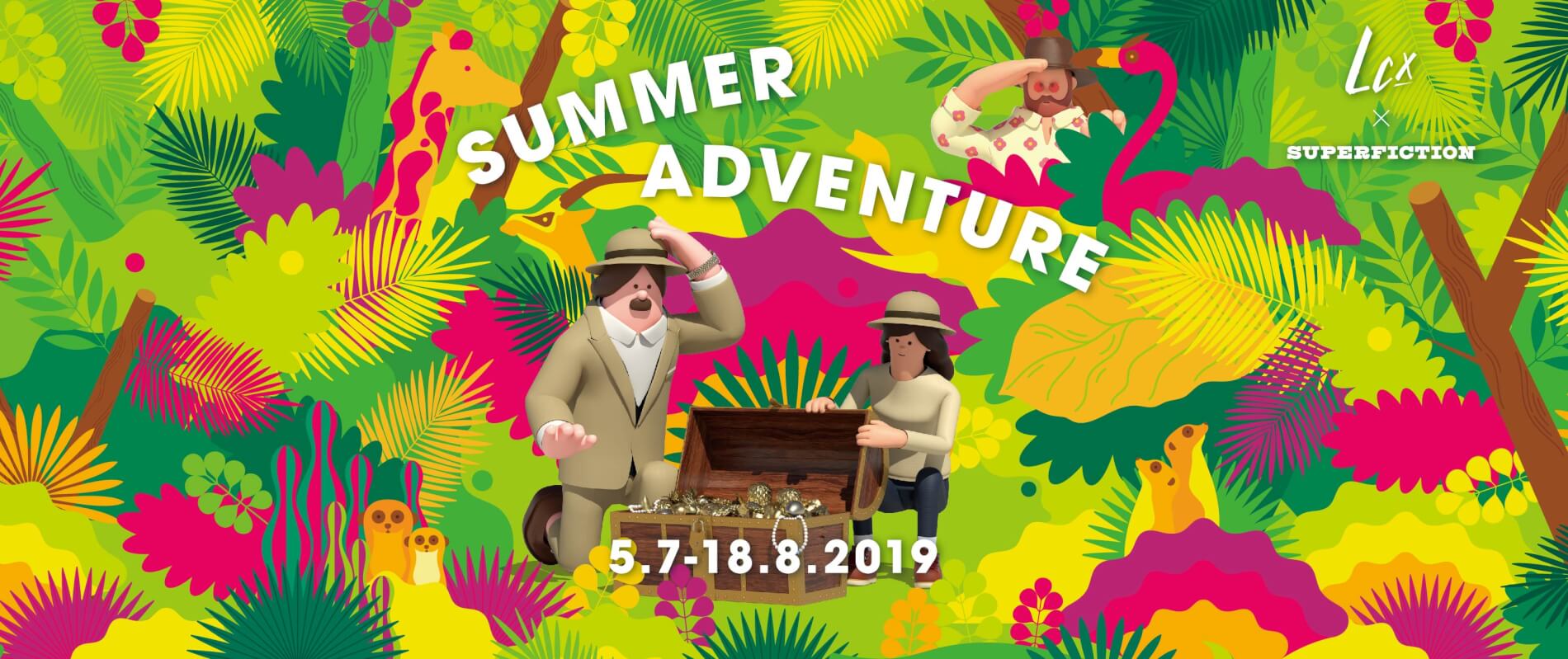 SUPERFICTION, the South Korean expedition is going on a treasure quest in the LCX Jungle. Along with the challenges they face, the ambitious jewel stealer is here, eyeing on the same hidden gems. SUPERFICTION now needs your help to keep the treasure off the wrong hands! Come and help SUPERFICTION safely escort the treasures!
Exhibition : July 5 – August 18, 2019
Time: 10am – 10pm
Venue: LCX, Level 3, Ocean Terminal, Harbour City
Enquiry: 3012 3668
Get the Treasure!

Come to the "Treasure Checkpoints" in LCX and follow the instructions on the map where you can find in leaflet tray and answer the questions from SUPERFICTION at the "Treasure Checkpoint".
Submit the complete and correct answers to the "Treasure Hidden Point" of Customer Service Counter and SUPERFICTION shall share part of their treasures with you! Daily treasures are limited. Come and hunt for them before they are gone!

Apply for LCX Rewards Card

Join now by a preferential rate of HK$2,000 same-day spending with a maximum of 4 same-day receipts (original rate at HK$3,000 spending in a day) at LCX to enjoy 10% discount or exclusive offer from over 70 participating merchants, and redeem exclusive LCX x SUPERFICTION Gift with bonus Rewards Points and enroll in the Summer Adventure Lucky Draw instantly!
LCX x SUPERFICTION Gift Redemption
LCX x SUPERFICTION Dry Bag (15L)

LCX x SUPERFICTION Foldable Camping Chair

Non-member Shopping Privilege
Same-day spending of HK$2,000
(maximum 4 receipts)
Same-day spending of HK$3,500
(maximum 5 receipts)
OR same-day spending of HK$2,000
(maximum 4 receipts) plus HK$100
Rewards Point Redemption
1,500 points
3,000 points
LCX Summer Adventure Lucky Draw
From 5 July to 18 August, 2019, enroll in the LCX Summer Adventure Lucky Draw with designated spending amount and get a chance to win travel voucher or other shopping vouchers with value over HK$150,000!
Click to Know More Lucky Draw Details
About SUPERFICTION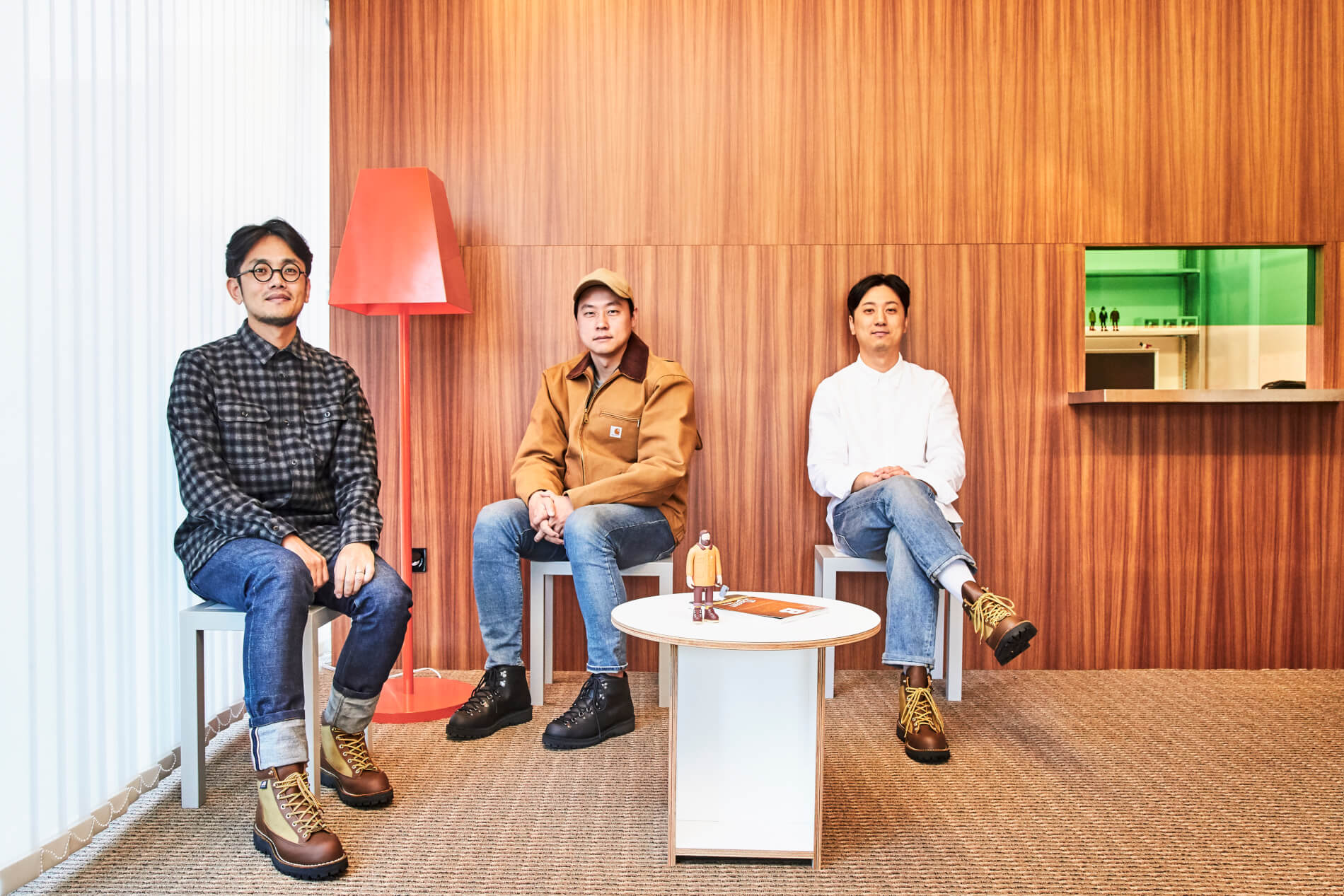 SUPERFICTION (@superfiction.sf) is a small studio founded in 2014 and based in Seoul, South Korea and is formed of three members. Their trademark skill is to create loveable, digitally-rendered illustrations and animations of human beings of all shapes and sizes and all walks of life. SUPERFICTION are the go-to-guys if you're looking to spice up some technology, or create charming animations to convey something quite complex to the general public in an accessible, friendly tone. Together as a team they are able to transform tricky briefs from clients such as Maison Kitsuné, Muzik, LG & Lotte and more into happy animations and illustrations that can be applied to pretty much any surface, platform or medium.
Terms and conditions:
Promotion period: 5 July – 18 August 2019• Each person is only entitled to gift redemption of "Get The Treasure" once• Maximum 5 sets per style per person for "LCX x SUPERFICTION Exclusive Gift Redemption"• All gifts are available while stock lasts. The redemption will end without prior notice when stock runs out• Terms and Conditions of Rewards Card apply for "LCX x SUPERFICTION Gift Redemption"• Gift cannot be refunded, exchanged, exchanged for cash, other services or products• For non-members, receipts used for "LCX x SUPERFICTION Gift Redemption" cannot be used for Rewards Card application and therefore member Rewards Points accumulation. In other words, non-members are recommended to apply for Rewards Card upon reaching designated spending, then use the points earned from the same purchase to redeem any of the Rewards Gifts• Other Terms & Conditions for LCX Summer Adventure Lucky Draw apply. Please refer to the respective promotion materials for details• Please enquire LCX Customer Service Counter for "LCX x SUPERFICTION Gift Redemption" and other activities • In case of disputes, LCX Limited reserves the right of final decision
Trade Promotion Competition Licence No. : 52288