Rewards Card Privileged Discount 10% Off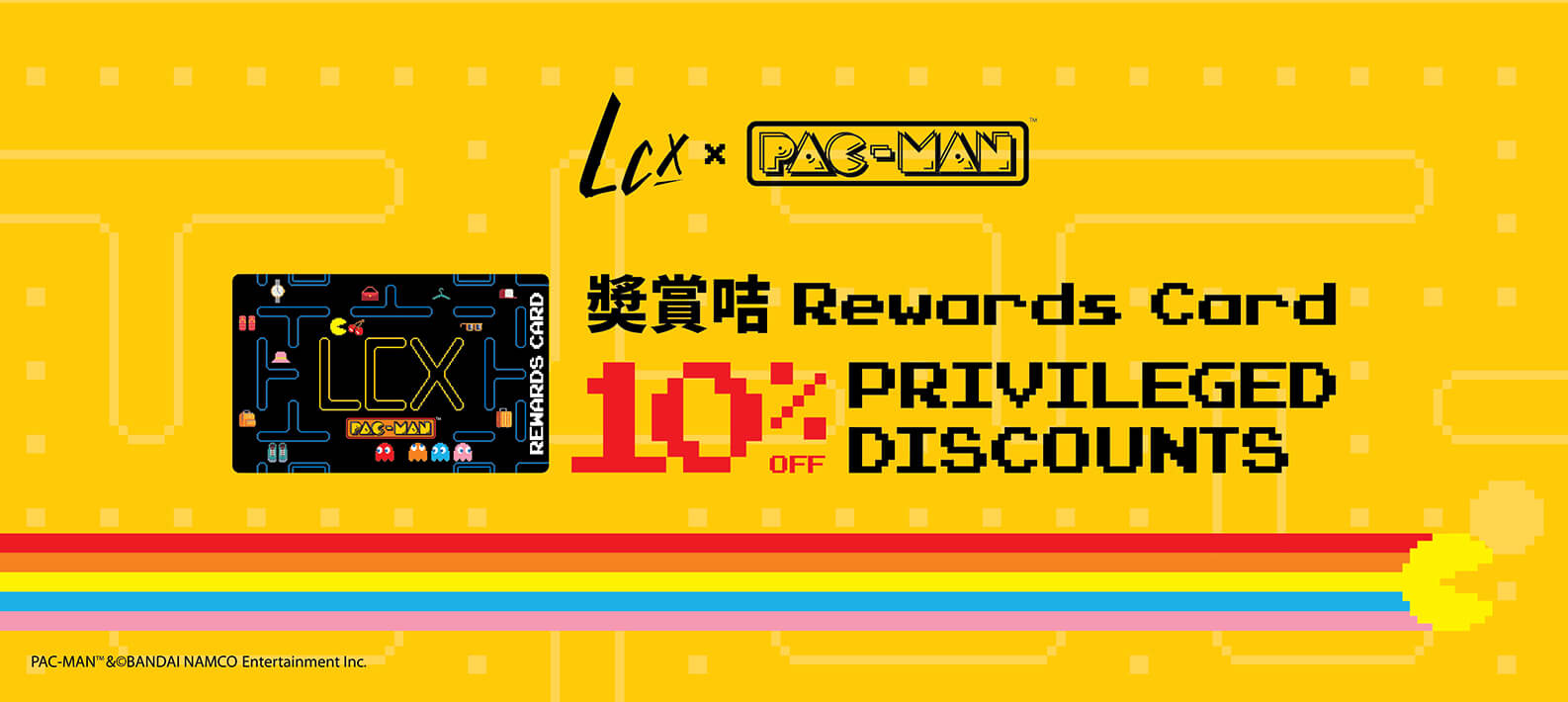 LCX Rewards Card member can enjoy 10% discount or exclusive offer from designated merchants upon presenting Rewards Card.
Designated merchant list
FASHION
6IXTY8IGHT
*EVISUKURO
JACK WILLS
adidas Originals
Fila Fusion
Lily Brown
American Eagle Outfitters
Flower Mountain
MARKET LIBERTY
Avenue 1218
FRAY I.D
MLB
Calvin Klein Jeans
*FRED PERRY
Her own words
Calzedonia
Gelato Pique
Snidel
Champion
HARRISON WONG
Sugarman
Dr. Martens
initial
Superdry
EMU Australia
izzue
VANS
BEAUTY & SKINCARE
Artisan & Artist
Dr. Ci:Labo
*Lush
Artisenses
Greenland
Beauty by no! no!
KIKO MILANO
ACCESSORIES
Alluressories
Herschel
Save My Bag
*Auto Shop
iroiro
Smiggle
City Chain Glam Time Pieces
MCCAYLAA
Sorry I'm Late Again (SILA)
CLUSE
MUJOSH
Stance
Cilocala
Museum Context x Harry Potter
time+style
Crisella
No Brand No Name
The Unit Store
Daniel Wellington
Olivia Burton
Trash Candy
Donguri Republic
pacsafe
Xplus
Eastpak
Paprika
HaChill
Poppis
FOOD & BEVERAGE
Bears & Friends
Kisses Cupcakes
The Joomak
Cookieboy
*Menya Itto
TOKYO MILK CHEESE FACTORY
Du Hsiao Yueh
On-Yasai
Gyu-Kaku Japanese Yakiniku Restaurant
Ten One Tea House
*Brands provide seasonal discount/offer only.
Terms and Conditions
List of merchant in LCX will be subjected to change from time to time.
Terms & conditions of Rewards card apply. Please contact Customer Service Staff for details. LCX reserves the right of final decision in the event of any disputes.